View of the Earth from a Geosynchronous satellite
May 11, 2012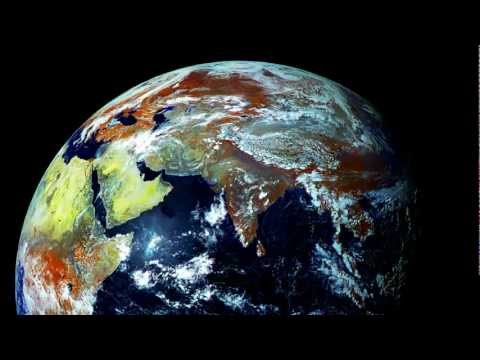 This Video was taken by Russia's latest weather satellite, the Electro-L.
Elektro-L is orbiting Earth on a geostationary orbit 36,000 kilometers above the equator, sending photographs of the entire planet every 30 minutes. The images of the Northern Hemisphere combine four light wavelengths, three visible and one infrared. The orange you are seeing here is the vegetation.
---